ASI Certification 1 
The ASI Certification 1 is suitable for any candidate looking to validate his/her competencies and obtain an international validation of his/her sommelier skills. This Certification is the first step into the ASI exam program.
The competencies covered encompass the knowledge of globally relevant international wines, the rules of food pairing, major spirits brands, wine tasting vocabulary and methodology as well as hospitality's environment and culture.
The ASI Certification 1 exam is a written exam made of questions that includes Multiple choice questions, short answers, maps and cross references. Any candidate who achieves a pass rate of minimum 65% will be awarded a certificate. This certificate will be signed by the ASI Exam committee Director and the ASI President and will be issued by the Serbian Sommelier Association.
To register for the ASI Certification 1, all candidates must contact the Serbian Sommelier Association.
The application should be sent to the e-mail address of Đurđa Katić: djurdjakatic@gmail.com.
Currently, in Serbia, the ASI Certification 1 is available in English language.
Kindly download the list of rules and competencies here.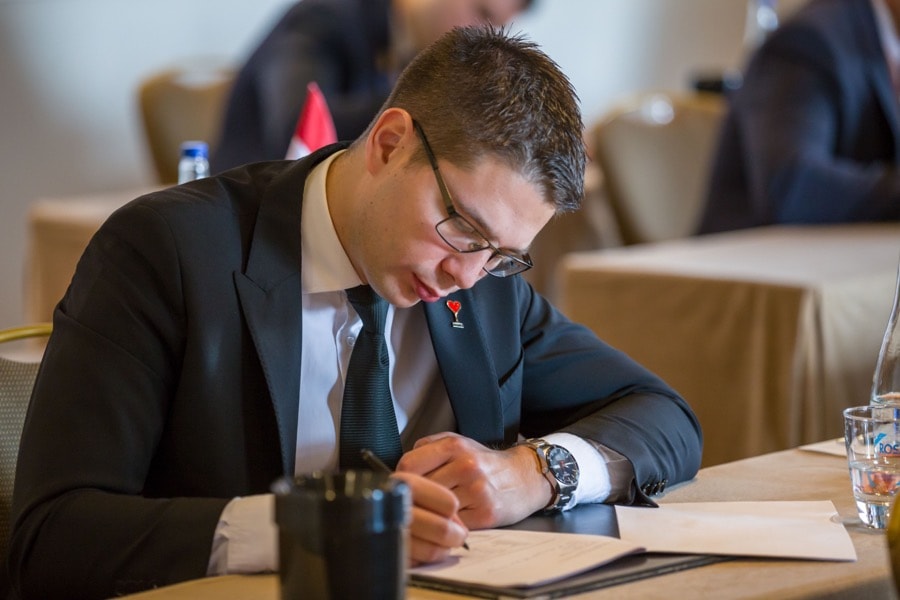 ASI Certification 2
This Certification is aimed at those who have already been in the profession for some years and who are able to hold the responsibility of head sommelier.
ASI Certification 2 tests whether candidates possess the set of skills required to practice the profession in an international environment.
The tests cover a broad spectrum of international knowledge and professional skills required to perform his/ her duties comfortably in most environments. The focus is on brands / products / recipes / known or distributed globally, as well as on viticulture, winemaking, grape varieties, service étiquette, wine tasting protocols, stock management, customer care, food pairings, etc.
ASI Certification 2 rules and the list of competencies are coming soon.